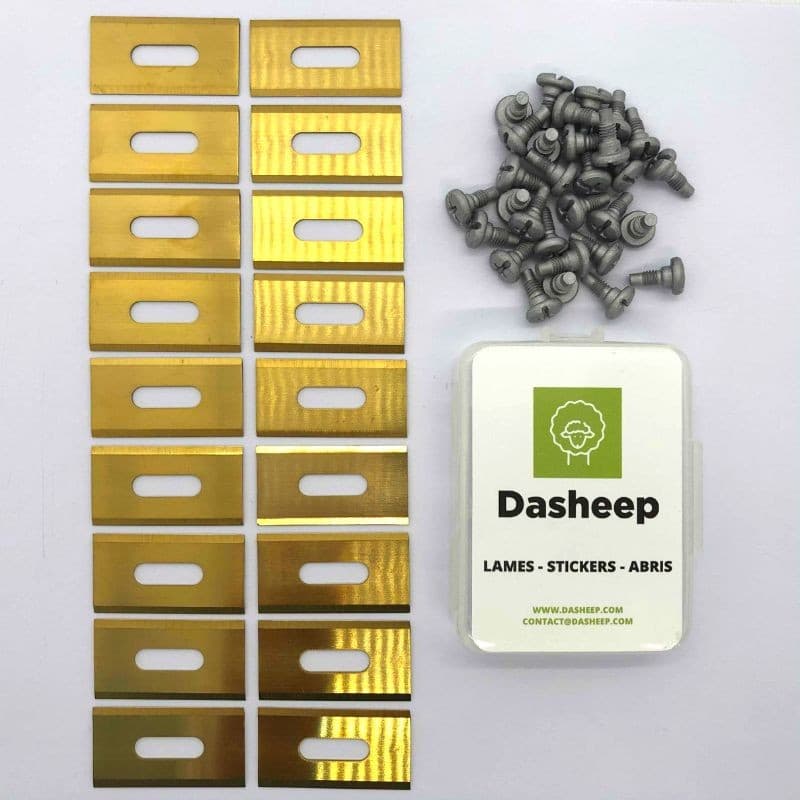 Endurance Robotic Lawn Mower Blades for Husqvarna - Titanium 18 blade set
Reference:

lames-trhs18te
This is a set of 18 Endurance blades for Husqvarna robot lawnmowers. The pivoting blades are titanium coated, which makes them very strong. The blades are also sharpened on all four sides for a clean cut, which makes the result even better.

Free shipping

Secure payment

French company
Description
These blades fit the following model:
- Automower 105
- Automower 305
- Automower 310
- Automower 315
- Automower 420
- Automower 440
- Automower 405X
- Automower 415X
- Automower 430X
- Automower 450X
- Automower 435X AWD
Buy with confidence
Order on a perfectly secure site, we are at your disposal.

Free shipping and delivery
A shipment in less than 48h when the product is in stock.

Secure payment
Data encryption, reliable and secure payment

Customer service
A contact person at your disposal for any help on the site or on your order.
In the same category
15 other products seleted for you