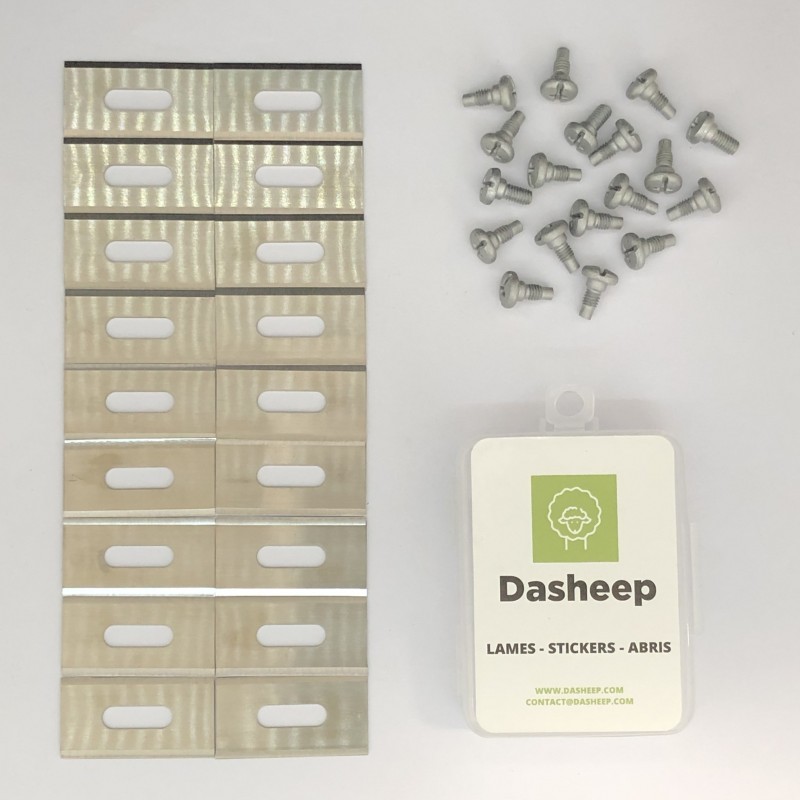 Endurance Robot Mower Blades for Husqvarna- Steel Set of 18 Blades
Reference:

lames-trhs18ae
This is a set of 18 Endurance blades for Husqvarna robot lawn mowers. The swivel blades benefit from a steel treatment, which makes them very strong. The blades are also sharpened on all four sides for great cutting sharpness, making the result even better.

Free shipping

Secure payment

French company
Description
These blades fit the following model: 
- Automower 105
- Automower 305
- Automower 310
- Automower 315
- Automower 420
- Automower 440
- Automower 405X
- Automower 415X
- Automower 430X
- Automower 450X
- Automower 435X AWD
Buy with confidence
Order on a perfectly secure site, we are at your disposal.

Free shipping and delivery
A shipment in less than 48h when the product is in stock.

Secure payment
Data encryption, reliable and secure payment

Customer service
A contact person at your disposal for any help on the site or on your order.
In the same category
16 other products seleted for you