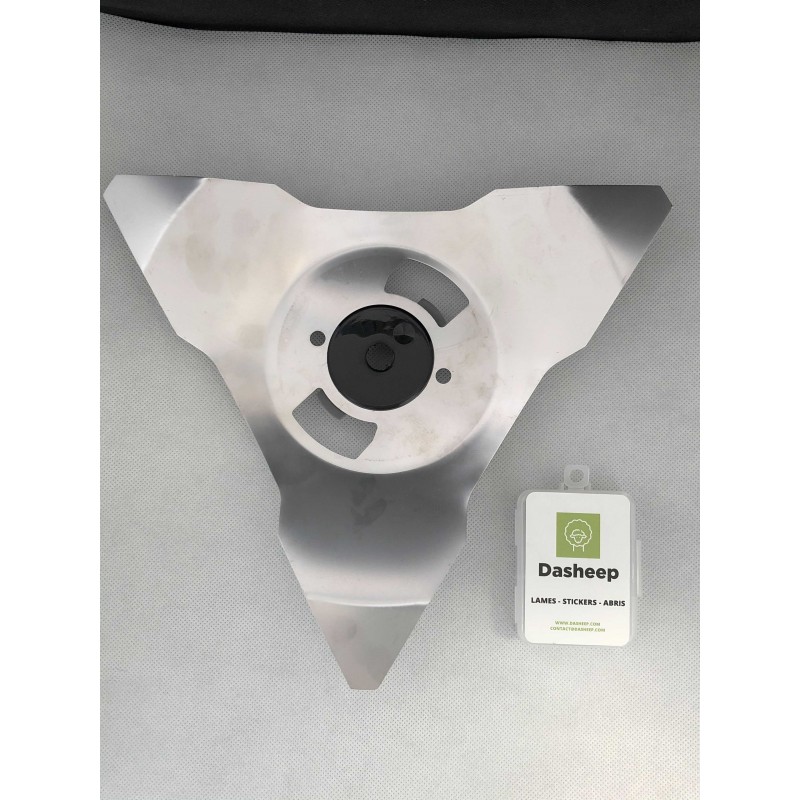 Robot lawn mower blades for RS models – Robomow in steel
Robomow blades for RS models – 1 blade
 1 blade for robomow RS model robot mowers. The blade is very strong and easy to replace. A sharp blade is very important to achieve a good cutting result. We suggest you relay the tear every year for better mowing. This will allow the trimmed parts of the blade to damage your lawn and not tear off the grass instead of cutting it. With robomow blade for RS models  - 1 blade, you can simply and efficiently exchange the blade of your robot lawn mower yourself.
Are you also looking for blades for another model? We also have other blades for Robomow.
Free shipping

Secure payment

French company
Description
1 steel charging blade for Robomow robots. The blade is made of 0.6 mm solid steel, which makes them stronger. The blade is also sharpened on both sides, both below and above, for a better result.
Adapts to:      
·  Robomow RS 612
·  Robomow RS 622
·  Robomow RS 630
·  Robomow RS 615
·  Robomow RS 625
·  Robomow RS 635
·  Robomow RS 615 Pro
·  Robomow RS 615 u
·  Robomow RS 625 u
·  Robomow RS 625 Pro
·  Robomow RS 635 Pro